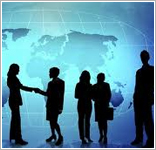 Advanced Fittings is a manufacturer & exporter of Long Radius Bends in Cold forming with Radius 2D, 3D, 4D, 5D, 6D, 8D, 10D, 20D in Stainless Steel, Duplex Steel, Carbon Steel, Nickel Alloys etc. Our Speciality is in manufacturing Customised Bend as per required radius, tangent length and drawing.
We are an ISO 9001-2008 Accredited by TUV, PED & AD 2000 Merkblatt by TUV and IBR Approved.
Bend produced by Adfit are used in Shipbuilding, Power Stations, nuclear & Atomic power plants, chemical & Petrochemical plants. Refineries, Oil & Gas and offshore platforms, fertiliser plants etc.
Long Radius Bend are produced with Minimum wall Thickness and Ovality, No Required and with required Tangent length.

Advanced Fittings offers the client first-class reliable products and services with the highest degree of technical skill and commercial service both during production and after sales. The LR Bend are manufactured as per client's specific requirements and with all relevant international specifications.
Our Values
Some of the unique values of Advanced Fittings Pvt. Ltd. help us to sustain long term relation with our customers: The customer is at the center of everything we do. Complete customer satisfaction - in terms of products, services and delivery - is our base-line.

Integrity First... In thought and deed.
Location may vary But Quality can't.
Safety. In all we do, at all times.

Our Team
With a team of more than 300 hundred employees that includes engineers & executives, today we are successfully catering to the requirements of our clients. Well-versed with the work processes and sound technical know how helps them to complete their work efficiently and on time. Further, the regular training sessions organized by our company keeps them abreast about the market developments and helps them to develop better understanding of the changed technologies that are being used for better results.

Infrastructure
We are backed by a state-of-the-art infrastructure unit, which spreads across a wide area. Our infrastructure unit is divided into various departments such as manufacturing, quality testing and warehousing and packaging department. All our departments are well equipped with advanced technology and requisite machines and are managed by the team of qualified and expert professionals, who hold vast industry experience in this domain. We design our products in manufacturing department and then quality test at our quality controlling department and finally store safely at our spacious warehouse where we also pack our finished products before supplying them to our customers

Some of the machines that are installed at our unit are as follow
Conventional Lathe
Bending machine
General Tools
Band Saw Cutting Machines
Universal Testing Machine

Why Us?
We have established a strong foothold in the market owing to our immaculate range. Before the final delivery, our quality controllers strictly examines to ensure that the offered range is flawless. Moreover, we also make sure that the offered products are defined by industry norms and standards. Variegated factors can be considered to be the USPs or strengths of our firm. These factors are mentioned below:
ISO 9001:2000 certification
Cost effectiveness
Timely delivery
Transparent business dealings
Experienced R & D professionals